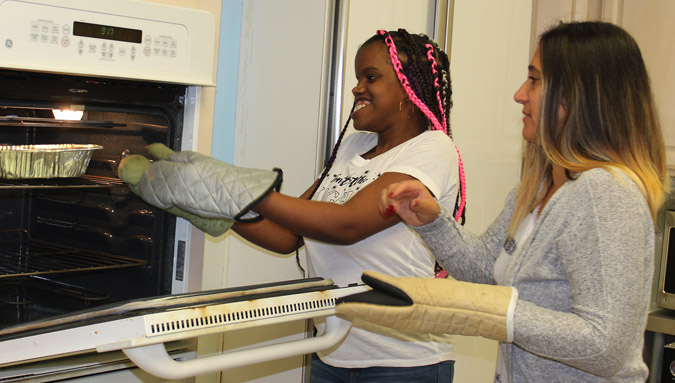 The NJEDDA High School Program serves students ages 14-21, and offers a unique range of special education and therapeutic services designed to prepare students for increased independence of adult life.
Through community-based job training at local stores, hospitals, and agencies, students gain job skills and build a resume of experience to help them prepare for life outside of school.
Like the elementary students, our high schoolers benefit from Augmentative Communication and technology-enhanced instruction, with an ever-increasing emphasis on independence.
Teens are evaluated to assess needs and to identify the types of technology that will allow him or her to fully access the curriculum, and to be as self-directed as possible.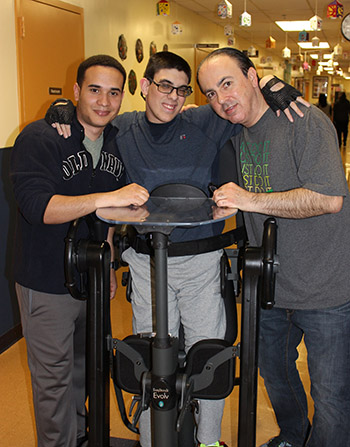 Our multidisciplinary staff team of therapists (occupational, physical and speech), nurses, and social workers, consult and collaborate with teachers and work with the student him or herself to insure instructional, therapeutic, social and medical needs are met.
Our staff also works cooperatively with the Commission for the Blind and Visually Impaired (CBVI) to help ensure that students with visual impairments have access to the classroom and home resources they needs, and to effective instruction techniques. When nearing graduation from high school, our staff consults with the Division of Developmental Disabilities (DDD) to help our graduates with placements.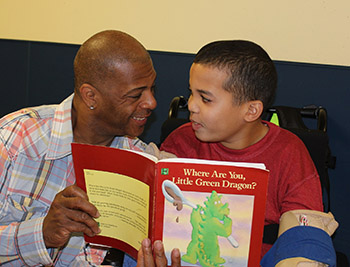 Like their public school peers, students receive instruction in reading, math, language arts, science, social studies, gym, music, and art that is aligned with the New Jersey Common Core Standards.
They also receive direct instruction designed to help them make meaningful gains in functional activities of daily living – cooking, cleaning, laundry, self care, and basic banking.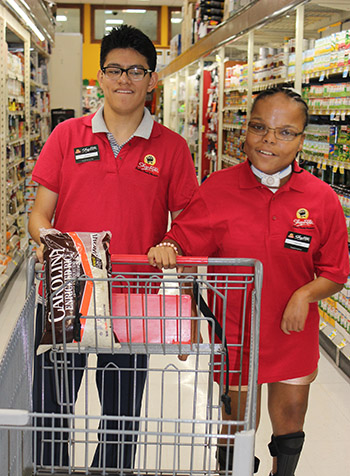 Through our one-of-a kind Life Skills Program, students put to use the skills they have learned in the and therapy sessions. The entire community becomes a classroom, as students visit malls, grocery stores, laundromats, beauty salons, museums and movie theaters. They take public transportation whenever possible. Communication, money management, problem solving and community mobility are integrated into each trip.
Through our Job Quest Program, students gain community-based work experiences through ongoing training with a job coach at community sites such as CVS Pharmacy, Clifton Public Library, Clifton Recycling Center, Shop Rite Supermarket and K-Mart in Botany Village. The program provides students with realistic vocational training designed to assist them in making career choices in the future.