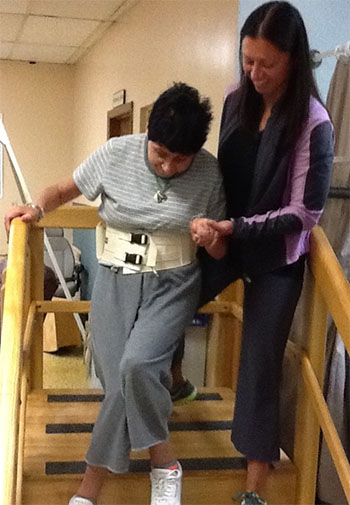 NJEDDA's Adult Training Center Program serves individuals ages 21 and over who have graduated from high schools. The program incorporates independent living skills and socialization with work skills for employment training.
The Adult Program funded by the Department of Developmental Disabilities and Medicaid, provides a day program which includes work activities, nursing care, social services, physical, occupational and speech therapies, sensory integration, employment and volunteer opportunities and continuing adult education programs.
Our goal is to focus on the abilities of the adult participants to maximize independent functioning.
The Division of Developmental Disabilities (D.D.D.) provides referrals for prospective participants.
Pouches for People
The NJEDDA Adult Center introduces a new vocational work skills training project
Make your caring dollars go double the distance when you sponsor a $20.00 pouch. The pouches will be hand crafted and filled with toiletries, snack items and a personalized card. They will be delivered to active duty service men and women, as well as local homeless shelters and other areas of community need.
Sponsor a pouch now and know that you have given a total of 3 smiles…
To our workers who desire meaningful work and a place in our community
To the recipients, both home and abroad, that can feel the care coming through
To yourself for making it happen!!
Thank you for your support!!!